Why conduct a poll on healthy aging?
The National Poll on Healthy Aging (NPHA) is a recurring, nationally representative household survey.
By tapping into the perspectives of older adults, the NPHA helps inform the public, health care providers, policymakers, and advocates on issues related to health, health care and health policy affecting U.S. adults age 50-80 and their families.
Launched in spring 2017, the NPHA grew out of a strong interest in aging-related issues among many members of the U-M Institute for Healthcare Policy and Innovation, which brings together more than 600 faculty who study health, health care and the impacts of health policy. In addition to IHPI, the poll receives support from AARP and Michigan Medicine, U-M's academic medical center.
We share our poll results to elevate the voices of the public, inspire future research, and inform national dialogue. U-M researchers also evaluate the poll data for further insights that are shared via academic channels.
We welcome anyone to sign up for notification of poll results; members of the media may also request pre-embargo access on our For Media page. We also share findings, news coverage and data visualizations via social media, including the IHPI Twitter account and IHPI LinkedIn page.
Read our 5-year report that highlights the NPHA's extraordinary impact and looks at the future of elevating the voices of older adults.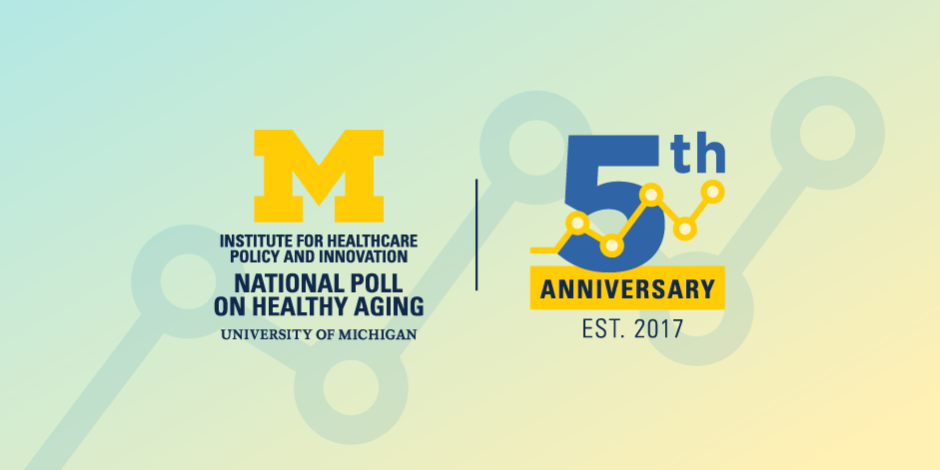 National Poll on Healthy Aging marks 5 years of elevating older adults' voices
As we celebrate the first five years of the poll, a new report highlights the NPHA's extraordinary impact and looks at the future of elevating the voices of older adults